With the EA SPORTS FIFA 19 season underway, the TSZ team have developed a player-ranking algorithm to keep track of how the top players compare to one another over the course of the season when it comes to offline events.

Players are given a 'ranking coefficient' based on their prior results in FIFA 19 and no previous versions of FIFA are taken into account when calculating a player's ranking. The rankings are updated on a match-by-match basis and will be published on this page following the completion of each Global Series event.
The following parameters are used in our algorithm:
Result
Quality of opposition
Match importance
Margin of victory
The rankings are constructed and updated using results from tournaments that have a direct impact on qualification for the 2019 FIFA eWorld Cup (barring Official League Partners such as the eDivisie, ePremier League etc). Only offline events are included when determining player rankings. A more detailed description of these tournaments and how the qualification process works can be found here.
Separate rankings are given for PS4 and Xbox One players:
Current PS4 eSports Player Rankings (Top 32)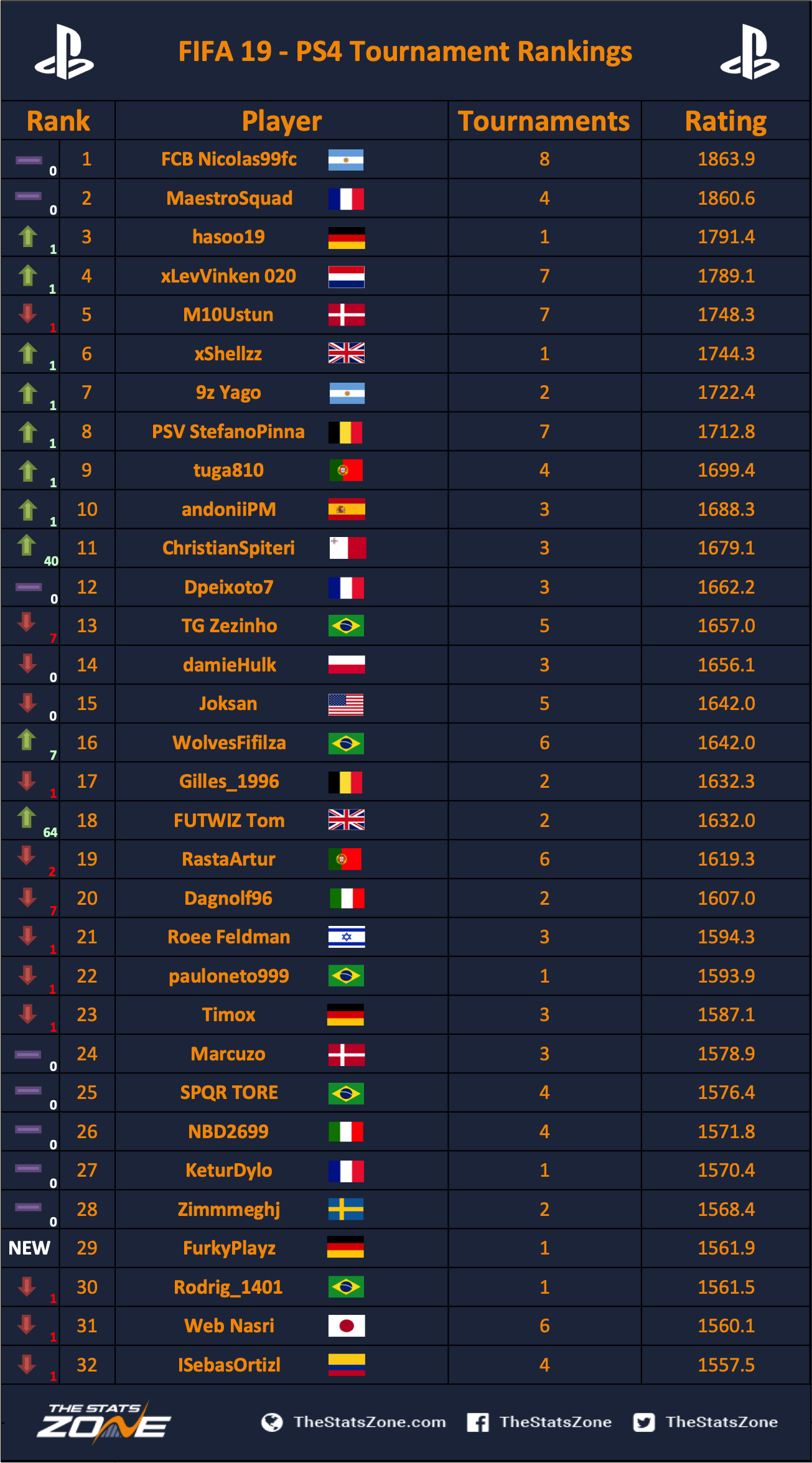 Tournaments included in rankings so far:

PS4 Continental Cup (Paris)
FUT Champions Cup #1 (Bucharest)
PGL Cup (Bucharest)
FUT Champions Cup #2 (London)
Gfinity FIFA Series January (London)
FUT Champions Cup #3 (Bucharest)
Gfinity FIFA Series February (London)
FUT Champions Cup #4 (Atlanta)
FUT Champions Cup #5 (Singapore)
Gfinity FIFA Series March (London)
FUT Champions Cup #6 (London)
ELEAGUE FIFA 19 Cup (Atlanta)
PGL FIFA 19 Masters (Bucharest)
Current Xbox One eSports Player Rankings (Top 32)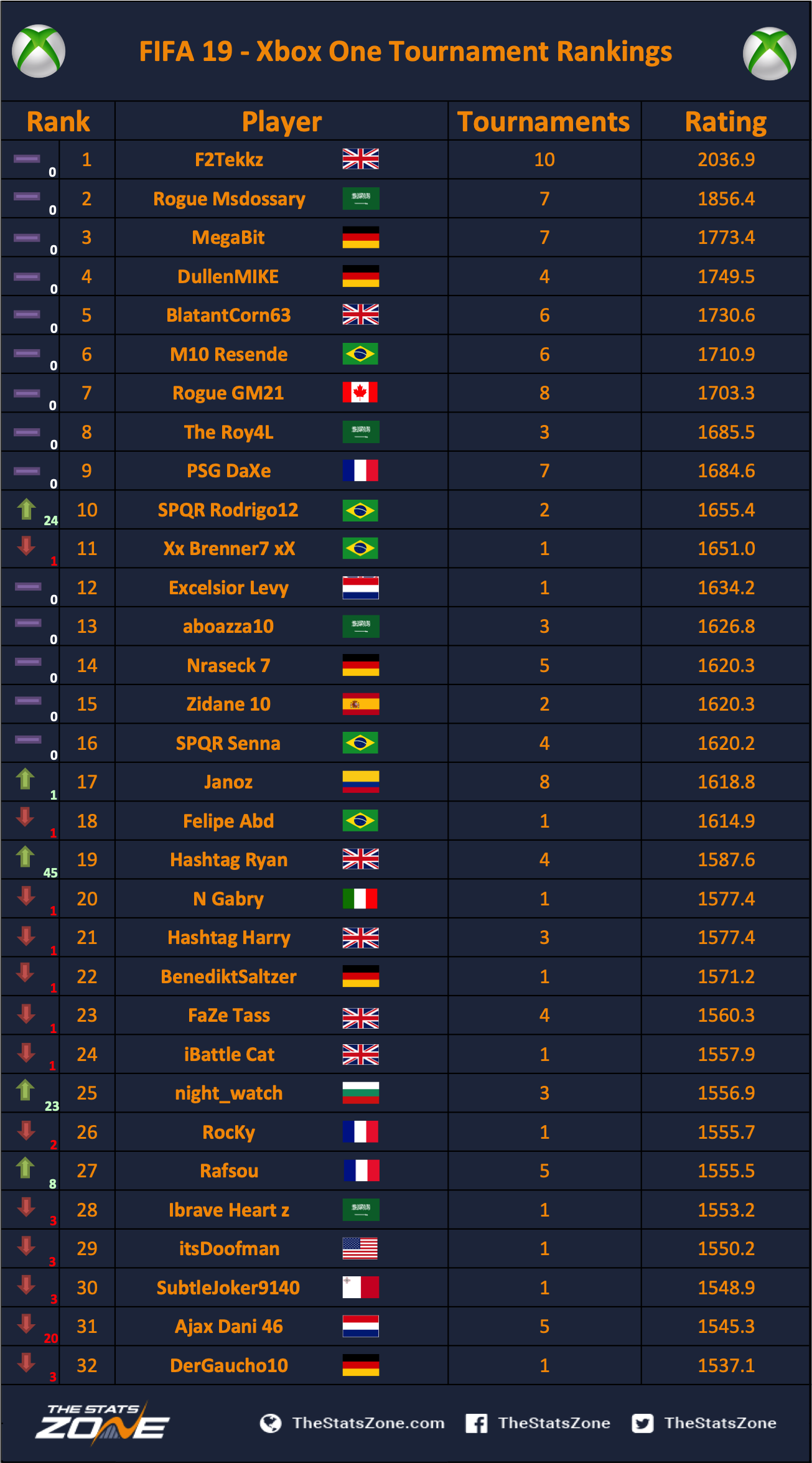 Tournaments included in rankings so far:

FUT Champions Cup #1 (Bucharest)
PGL Cup (Bucharest)
FUT Champions Cup #2 (London)
Gfinity FIFA Series January (London)
FUT Champions Cup #3 (Bucharest)
Gfinity FIFA Series February (London)
FUT Champions Cup #4 (Atlanta)
FUT Champions Cup #5 (Singapore)
Gfinity FIFA Series March (London)
FUT Champions Cup #6 (London)
ELEAGUE FIFA 19 Cup (Atlanta)
PGL FIFA 19 Masters (Bucharest)